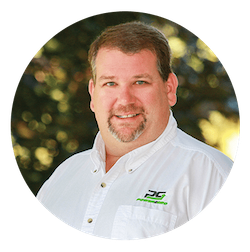 Monte Bottens
Strip-till tends to be practiced in pockets, with neighboring farmers evolving their systems, sometimes sharing or comparing berm-building strategies, planter setups and fertilization practices.
But broadening awareness and adoption has been a goal of Cambridge, Ill., farmer Monte Bottens, who since 2004 has advocated for increased use of strip-till in California, as an effective method for increasing corn silage yields, conserving moisture and improving soil health.
"Our team at California Ag Solutions wants to help farmers move away from 8-11 tillage passes per crop to strip-tilling and maybe making a strip-refreshing pass," says Bottens. "What we've seen is that a hurdle to adoption is knowing which tools to use in the right environment. Our goal is to show people success that first year, because if they don't succeed, it could be a generation until anyone on their operation tries it again."
During a classroom session at the 2019 National Strip-Tillage Conference, Aug. 1-2 in Peoria, Ill., Bottens will share the structure of the starting out in strip-till program he launched, along with proven tips and tools for achieving early returns on the system.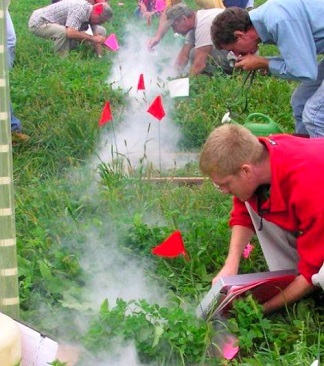 During a post-conference soil health workshop, "Seeing is Believing: A Visual Validation of Soil Health," conference attendees will join former USDA soil scientist and founder of Wetland and Soil Consulting Services, Frank Gibbs, in at a nearby farm for a unique and eye-opening demonstration of soil health. Gibbs will conduct his famous "smoking tile" experiment which provides a visual analysis of soil structure, quality and earthworm activity. This workshop costs an additional $99 to attend. Attendees may sign up online or by calling (866) 839-8455 or (262) 432-0388.
The 6th annual National Strip-Tillage Conference will be held at the Embassy Suites by Hilton East Peoria Riverfront Hotel & Conference Center and feature 2 days of strip-till education through an array of thought-provoking general sessions, strategy-packed strip-till classrooms and highly collaborative strip-till roundtable discussions.
A $25.00 Early Bird Registration discount is available through May 31, and attendees who register their farm and family members receive additional savings. For more information and to register for the conference, visit www.StripTillFarmer.com/NSTC.
Title sponsors making the learning and networking opportunities possible for strip-tillers include AgroLiquid, Copperhead Ag, Dawn Equipment Co., Environmental Tillage Systems, Ingersoll, Kuhn Krause, Montag Mfg., Orthman Mfg., Schlagel Mfg., Topcon Agriculture, Vulcan Equipment and Yetter Mfg. Co. All 12 companies will exhibit during the 2-day educational event.