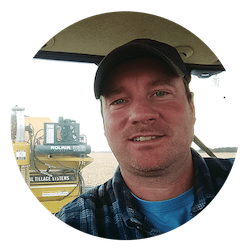 Brian Herbek
Stretching fertilizer dollars to maximize the effectiveness of nutrient applications is a key element of a comprehensive strip-till system. But even the best fertility programs can be disrupted by Mother Nature.
Planning for the unexpected and managing variability are areas where Deweese, Neb., strip-tiller Brian Herbek has focused his nutrient management strategy since adopting the practice in 2009. Farming both dryland and irrigated farmland on his 1,900-acre corn and soybean operation, Herbek has embraced the challenge of finding more effective, efficient ways to apply fertilizer, conserve moisture and improve soil health.
"I've been able to move my nitrogen efficiency from a 1.1 pounds of applied N to bushels per acre to below a 0.7 on my best fields," he says. "A lot of that is due to the split applications I'm doing, and as my soil health improves, I find my fertilizers becoming more and more available throughout the growing season."
During a classroom session at the 2019 National Strip-Tillage Conference, Aug. 1-2 in Peoria, Ill., Herbek will detail the structure and success of his nutrient management plan, to include split N application timing, along with ways he's made his strip-tilled crops more "drought tolerant" through moisture conservation practices.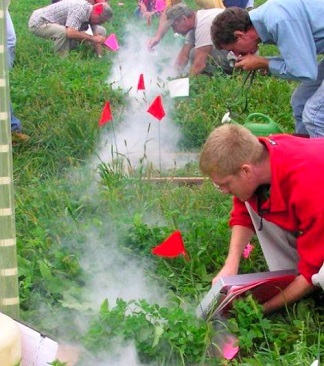 During a post-conference soil health workshop, "Seeing is Believing: A Visual Validation of Soil Health," conference attendees will join former USDA soil scientist and founder of Wetland and Soil Consulting Services, Frank Gibbs, in at a nearby farm for a unique and eye-opening demonstration of soil health. Gibbs will conduct his famous "smoking tile" experiment which provides a visual analysis of soil structure, quality and earthworm activity. This workshop costs an additional $99 to attend. Attendees may sign up online or by calling (866) 839-8455 or (262) 432-0388.
The 6th annual National Strip-Tillage Conference will be held at the Embassy Suites by Hilton East Peoria Riverfront Hotel & Conference Center and feature 2 days of strip-till education through an array of thought-provoking general sessions, strategy-packed strip-till classrooms and highly collaborative strip-till roundtable discussions.
For more information and to register for the conference, visit www.StripTillFarmer.com/NSTC.
Title sponsors making the learning and networking opportunities possible for strip-tillers include AgroLiquid, Copperhead Ag, Dawn Equipment Co., Environmental Tillage Systems, Ingersoll, Kuhn Krause, Montag Mfg., Orthman Mfg., Schlagel Mfg., Topcon Agriculture, Vulcan Equipment and Yetter Mfg. Co. All 12 companies will exhibit during the 2-day educational event.