Seth Wenzel
Concern over a large initial investment in equipment and time can have farmers second guessing a switch to strip-till. However, there are affordable and innovative entry points which can ease the transition.
Since 2012, Seth Wenzel has been strip-tilling corn on the family's 4,000-acre farm near Kent, in northwest Illinois, embracing economic approaches to machinery, technology and fertilizer application that have helped increase yields.
Tracking cost savings and efficiency gains, Wenzel admits there were initial growing pains. "Change is hard," he says. "There's that convention of having to do things a certain way. When comparing conventional tillage to the first year or two where we were doing corn-on-corn strip-till, there were places where the crop didn't look so healthy. But our minds changed when we started looking at yields which have increased as much as 20 bushels per acre."
During a classroom session at the 2019 National Strip-Tillage Conference, Aug. 1-2 in Peoria, Ill., Wenzel will share top takeaways for starting out in strip-till and experience-based examples for how he's been able to add bushels to the bin by budgeting for change.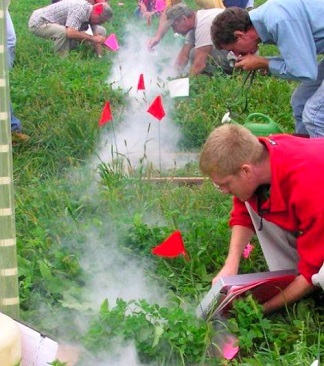 During a post-conference soil health workshop, "Seeing is Believing: A Visual Validation of Soil Health," conference attendees will join former USDA soil scientist and founder of Wetland and Soil Consulting Services, Frank Gibbs, in at a nearby farm for a unique and eye-opening demonstration of soil health. Gibbs will conduct his famous "smoking tile" experiment which provides a visual analysis of soil structure, quality and earthworm activity. This workshop costs an additional $99 to attend. Attendees may sign up online or by calling (866) 839-8455 or (262) 432-0388.
The 6th annual National Strip-Tillage Conference will be held at the Embassy Suites by Hilton East Peoria Riverfront Hotel & Conference Center and feature 2 days of strip-till education through an array of thought-provoking general sessions, strategy-packed strip-till classrooms and highly collaborative strip-till roundtable discussions.
A $25.00 Early Bird Registration discount is available through May 31, and attendees who register their farm and family members receive additional savings. For more information and to register for the conference, visit www.StripTillFarmer.com/NSTC.
Title sponsors making the learning and networking opportunities possible for strip-tillers include AgroLiquid, Copperhead Ag, Dawn Equipment Co., Environmental Tillage Systems, Ingersoll, Kuhn Krause, Montag Mfg., Orthman Mfg., Schlagel Mfg., Topcon Agriculture, Vulcan Equipment and Yetter Mfg. Co. All 12 companies will exhibit during the 2-day educational event.