No-Till Farmer editors encounter a variety of articles, social media posts, podcasts and videos that offer a unique look at the grower's world from the lofty digital realm. Here is our favorite content from the past week from across the web:
---
Best of the Web This Week is brought to you by Sound Agriculture.
SOURCE by Sound Agriculture wakes up the soil microbiome so you can access more nitrogen and phosphorus from your field. This bioinspired chemistry fixes atmospheric nitrogen and unlocks phosphorus that is tied up in the soil. It's like caffeine for microbes, working with the soil you've already got to make your season more productive. Learn more at www.sound.ag.
---
Being a Meme Ain't Much, But It's Honest Work for No-Tiller Dave Brandt
Whether you know Dave Brandt as a no-till living legend, a cover crop guru or a meme, he's doing the honest work to get the word out about conservation practices like no-till. Brandt talks about his digital stardom among the non-farmer crowd, the importance of cover crops and what he hopes his meme does for the ag industry in this article from Input.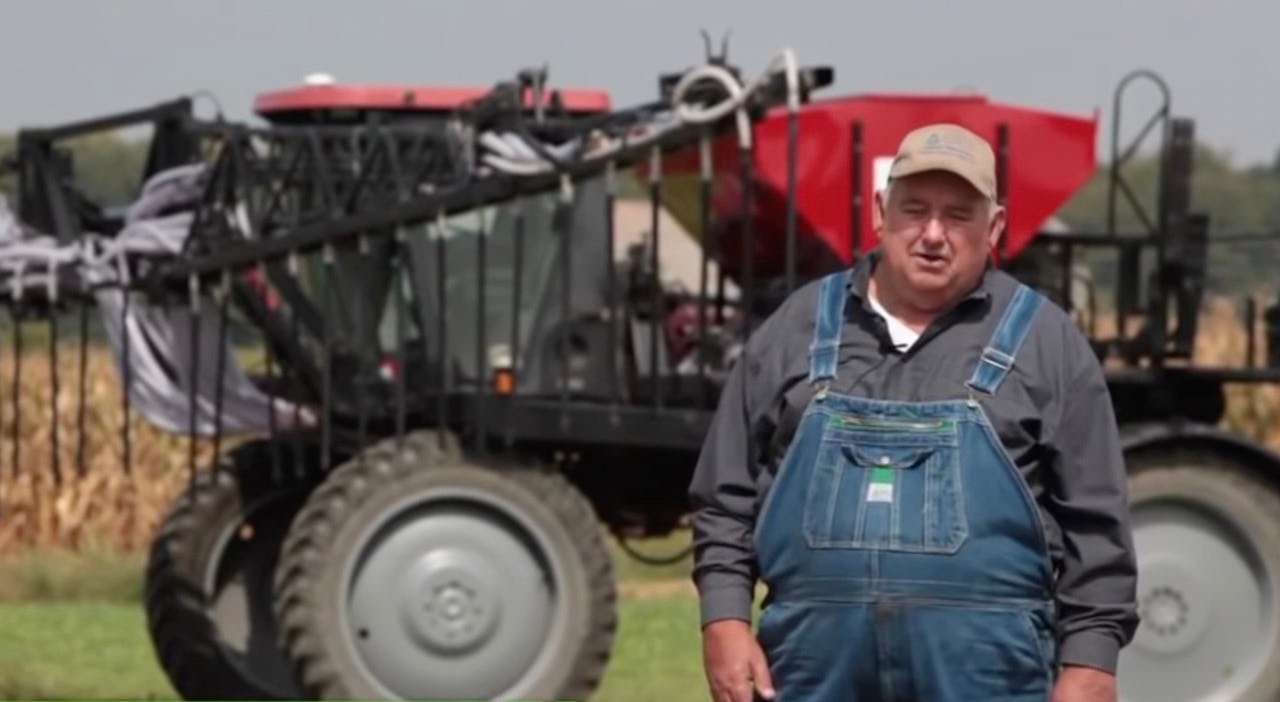 ---
Scottish Farmer Experiments with No-Tilling Into a Living Mulch
Scottish no-tiller Stuart Mitchell tweeted a photo a few days ago of his second no-till living mulch trial. He says the clover established better the second time around out of spring barley and into winter oats. Both the crops and the family are looking good, Stuart! (P.S. If you're interested in no-tilling into living mulch, No-Till Farmer's Frank Lessiter explored some of the U.S. research trials in this blog.)
No-till living mulch trial #2, different approach this time. Clover has established alot better this time. Out of spring barley into winter oats. Just 4ha to fill the end of the day after getting home from a wee family trip to centreparcs. pic.twitter.com/ReLWxTZyhD

— Stuart Mitchell (@WhitriggsStuart) September 5, 2022
---
How to Calibrate a Great Plains 706NT No-Till Drill
Rich Voytko, agriculturalist at the Beaver County Conservation District in Pennsylvania, shows how to calibrate a Great Plains 706 NT no-till drill in this straightforward video. The district rents out the drill to local farmers who are trying no-till on their land.
---
Heartwarming Video Tells 6th Generation Michigan No-Tiller's Sustainability Story
No-tiller Doug Darling is carrying on a legacy of environmental conservation as the 6th generation of his family to farm in Monroe County, Mich. In this YouTube video, Doug explains how he uses the Conservation Reserve Program to sustain the land for generations to come. "Some people, when the economy goes soft, they can move. Farming, we don't move. We're concerned about the environment, air and water quality, so this is how we do our part," Doug says in the video.
---
Why You Should Host a No-Till Field Day
Rush City, Minn., farmer Lance Peterson hosted a field day with the Lower St. Croix Watershed Partnership in late August to teach neighbors about no-till, strip-till and vertical till. He explains the community benefit to hosting a field day in this YouTube video. "[Neighbors] have that comfort level talking to someone they know … I'm willing to share with anyone who wants to listen."
---
Is there something you want to share in "This Week"? Send us an email.
---