Frank Gibbs
Strip-tillers strive for healthy soil. But it takes more than a casual approach to keep the biological activity beneath the soil thriving and evolving.
Fortunately, there are interconnected steps strip-tillers can take to ensure the long-term health of their soil — from cover cropping, controlled traffic and proper drainage.
These are among the tenants Frank Gibbs, former USDA soil scientist and founder of Wetland and Soil Consulting Services (WSCS) in Rawson, Ohio, has been an advocate for during more than 40 years as an agronomist and soil health expert.
"Improving your soils takes a comprehensive approach," he says. "It's not one single thing which will do the job — it's combination of improvements functioning together."
During a general session at the 2019 National Strip-Tillage Conference, Aug. 1-2 in Peoria, Ill., Gibbs will discuss how to create and maintain a collaborative biological environment within your soils to improve plant health.
In a separate classroom session, Gibbs will dig deeper into the benefits and barriers to increasing earthworm activity, inviting session attendees to bring in soil samples from their farm to evaluate. As he notes, there are more than 3,000 different species of earthworms and understanding how they can work to improve soil health and structure is key to improving a strip-till system.
The 6th annual National Strip-Tillage Conference will be held at the Embassy Suites by Hilton East Peoria Riverfront Hotel & Conference Center and feature 2 days of strip-till education through an array of thought-provoking general sessions, strategy-packed strip-till classrooms and highly collaborative strip-till roundtable discussions.
A $25.00 Early Bird Registration discount is available through May 31, and attendees who register their farm and family members receive additional savings. For more information and to register for the conference, visit www.StripTillFarmer.com/NSTC.
Title sponsors making the learning and networking opportunities possible for strip-tillers include AgroLiquid, Copperhead Ag, Dawn Equipment Co., Environmental Tillage Systems, Ingersoll, Kuhn Krause, Montag Mfg., Orthman Mfg., Schlagel Mfg., Topcon Agriculture, Vulcan Equipment and Yetter Mfg. Co. All 12 companies will exhibit during the 2-day educational event.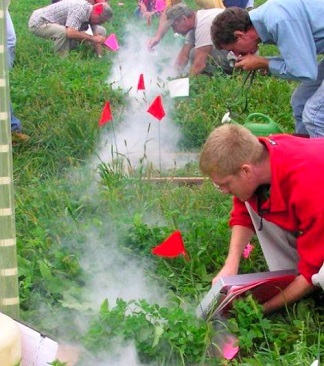 "Seeing is Believing: A Visual Validation of Soil Health with Frank Gibbs"
Friday, Aug. 2
1:00 to 4:00 p.m.
Special Post-Conference Workshop — Join Frank Gibbs, former USDA soil scientist and founder of Wetland and Soil Consulting Services (WSCS), in the field for this unique and eye-opening post-conference demonstration of soil health. He will conduct his famous "smoking tile" experiment which provides a visual analysis of soil structure, quality and earthworm activity. Prepare for an interactive afternoon and come with questions for Gibbs, who will bring more than 40 years of experience as an agronomist and soil health expert into the field. Attendees may sign up online or by calling (866) 839-8455 or (262) 432-0388.
(This workshop costs just an additional $99 to attend.)