Tom Cotter
Cover cropping is on the rise among strip-tillers and can be a source of inspiration to revive a stagnant farm management system.
To rejuvenate his 1,100-acre operation near Austin, Minn., strip-tiller and no-tiller Tom Cotter has committed to continuous and sometimes unconventional cover cropping practices which over time have helped increase yields, generate more income from the same amount of land and improve the quality and health of his soils, livestock and crops in a geography that generates some challenges.
"I played with cover crops, made mistakes and it took me about 14 years to really learn how to do it successfully," Cotter says. "We've used sometimes up to 17 different species, but I always ensure there are at least three grasses, three brassicas and two or three legumes in a mix because every field has different goals."
During a classroom session at the 2019 National Strip-Tillage Conference, Aug. 1-2 in Peoria, Ill., Cotter will chronicle his successes — and missteps — with incorporating a compatible cover cropping strategy into strip-till and no-till environments.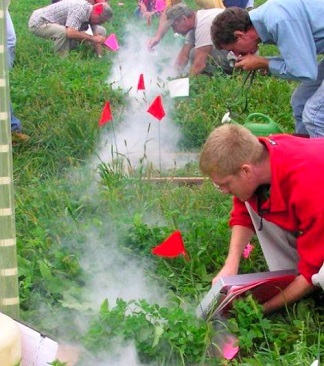 During a post-conference soil health workshop, "Seeing is Believing: A Visual Validation of Soil Health," conference attendees will join former USDA soil scientist and founder of Wetland and Soil Consulting Services, Frank Gibbs, in at a nearby farm for a unique and eye-opening demonstration of soil health. Gibbs will conduct his famous "smoking tile" experiment which provides a visual analysis of soil structure, quality and earthworm activity. This workshop costs an additional $99 to attend. Attendees may sign up online or by calling (866) 839-8455 or (262) 432-0388.
The 6th annual National Strip-Tillage Conference will be held at the Embassy Suites by Hilton East Peoria Riverfront Hotel & Conference Center and feature 2 days of strip-till education through an array of thought-provoking general sessions, strategy-packed strip-till classrooms and highly collaborative strip-till roundtable discussions.
A $25.00 Early Bird Registration discount is available through May 31, and attendees who register their farm and family members receive additional savings. For more information and to register for the conference, visit www.StripTillFarmer.com/NSTC.
Title sponsors making the learning and networking opportunities possible for strip-tillers include AgroLiquid, Copperhead Ag, Dawn Equipment Co., Environmental Tillage Systems, Ingersoll, Kuhn Krause, Montag Mfg., Orthman Mfg., Schlagel Mfg., Topcon Agriculture, Vulcan Equipment and Yetter Mfg. Co. All 12 companies will exhibit during the 2-day educational event.