Play the latest episode:
"I learned a lesson from the biggest failure I ever had. Always balance your cover crops with grasses and legumes. Always. You don't have to have a whole lot of grass, but you need enough there to have that carbon to make it work for you."

— Dave Brandt, No-Till Legend, Carroll, Ohio
No-Till Legend Dave Brandt of Carroll, Ohio, showed the farming community the tremendous value of cover crops and regenerative practices in improving soil health. Brandt passed away unexpectedly in late May of 2023, leaving behind a legacy of challenging status quo farming methods and providing mentorship to countless farmers. 
Today's episode of the podcast, brought to you by The Andersons, features audio from a presentation Brandt gave at the 2019 National No-Tillage Conference, teaching no-tillers how to find success with interseeding cover crops. 
Click here to read more about Brandt's legacy and to see more articles, videos and presentations from throughout his career. Click here to see Brandt's slides from the presentation featured in this episode.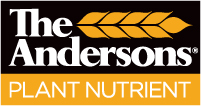 No-Till Farmer podcast series is brought to you by The Andersons.
A thoughtful, well-designed nutrient management program is essential to maximize crop productivity. Providing the right nutrients at the right time throughout the growing season is key to achieving high yields. The Andersons High Yield Programs make it easy to plan season-long nutrient programs for corn, soybeans, wheat and many specialty crops. Visit AndersonsPlantNutient.com/HighYield to get instant recommendations to improve your nutrient efficiency and yields.
---
Full Transcript Coming Soon