Now, more than ever — don't miss anymore lost yield to a wet field. The Crary® Revolution Ditcher™ is the new beast on the block for your surface water management. With the ability to throw dirt up to 165' in both directions, the Revolution Ditcher is ready to get to work building and maintaining your waterways, ditches and terraces. The Revolution Ditcher cuts up to 10" in a single pass and leaves a smooth, 5-foot flat-bottom cut. Now available with optional hydraulic augers, the Revolution Ditcher can handle tough field conditions.
Click here for more information.
---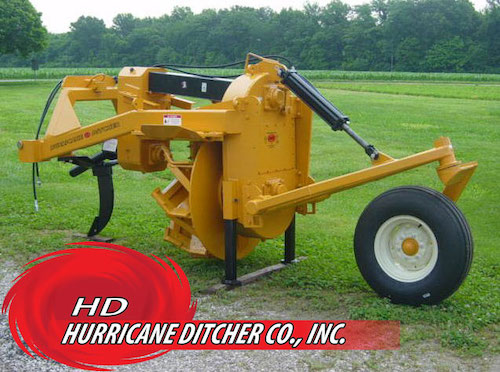 The 3-PT 42 is our largest 3-Point ditcher. It is designed to work in extremely trashy conditions such as sod or stalks. We have been providing water management solutions for 35 years. With 11 models to meet all your ditching needs, let Hurricane Ditcher give you the upper hand by putting you back in control. The average return on investment of our products is one year. And we now have GPS control available on five models, including 2 axis control on our side-arm models. 
Click here for more information.