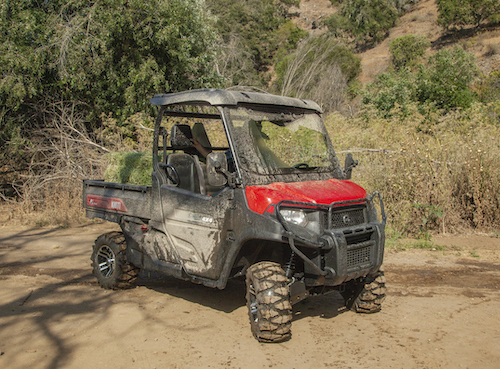 A fully featured, tough and reliable companion, the KIOTI K9 Series is a landowner's best friend. The two models offer an abundance of storage, ergonomic design and aggressive styling. The 24-hp diesel engine — which makes way for ground speeds up to 31 mph — allows operators to tackle any task with strength and efficiency. The K9 2400 has one of the largest all-metal beds in its class, with an impressive 1,102-lb. capacity and a standard spray-in liner, allowing for a full range of towing and hauling capabilities. The K9 2440 offers two rows of seating — capable of carrying five passengers comfortably.
Click here for more information.
---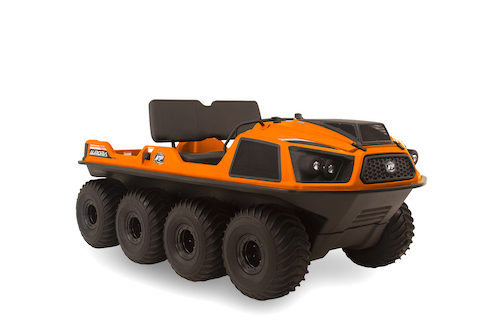 ARGO gets the work done around your farm, home, cabin, or woodlot.
Our exceptional terrain capabilities extend the range of places and seasons where we can operate. ARGO can cross the most fragile terrain with minimal impact on vegetation and substrates, making it great for property owners and farmers. The enclosed engine compartment minimizes heat and spark hazards for an extra measure of safety while in the fields or grasslands.
ARGO's amphibious capability gives you access to areas you could never reach before and is the most dependable and reliable extreme-terrain machine for all your Agricultural needs. Our new Frontier 600 6X6 has a limited time price of just $7,999.
Click here for more information.