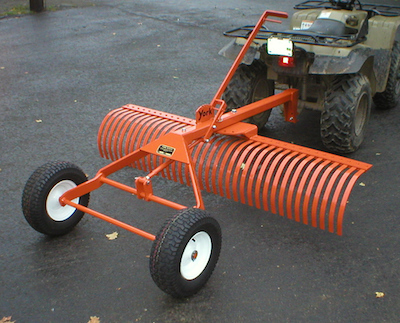 York Rakes Models TA1 and TA2 make ideal accessories for the ATV/UTV. Coupled to the ATV/UTV with a simple pin hitch or a 1-7/8-inch ball hitch, these rakes are easily maneuvered in and out of tough spots, making the ATV a versatile grounds maintenance and landscaping tool. They can be set at angles to discharge material either left or right, and also feature lift adjustments to control working depth and distribution of desired materials.
Click here for more information.
---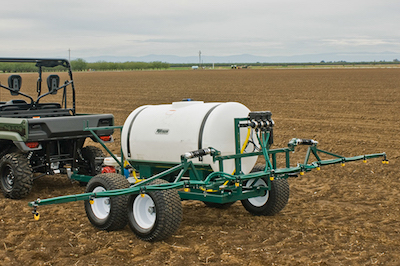 Put your UTV to work spraying crop rows, fence lines or roadways. PBM Sprayers are built with reliable, high quality components and are designed to last for years to come.
200-gallon polyethylene tank
Walking beam axles
Steel tubing frame
Honda™ engine
Hypro® centrifugal pump
Bypass tank agitation
Adjustable shock supported boom
Electric control valves
Optional spray gun kits
Optional flow controllers
Click here for more information.
---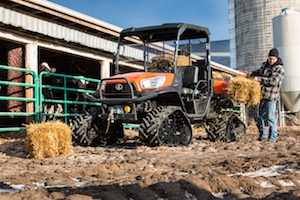 The sturdiest UTV track systems out there! Our Kubota RTV or John Deere Gator track systems are the most robust in the industry and offer the best traction on the market. With a ground contact area four times greater than that of tires, they allow the utility vehicle to be used year-round, pushing the limits normally imposed by tires. Whether in mud or snow and for any type of work, our ST-100, ST-110 or WSS4 track systems let you get work done when it needs to get done, without having to schedule your work around weather conditions.
For more information on our track systems for John Deere or Kubota utility vehicles, please click on the links!