Listen to the AUDIO VERSION of this podcast.
"For decades we've had other environmental disasters, and I would assume that just as in others, nothing will happen. Change is difficult, and farmers are hard to change. But I, as a conservationist, am terrified about the loss of soil and the degradation of our country's natural resources, and this is a bad sign."

— Ray McCormick, No-Till Legend, Vincennes, Ind.
Ray McCormick, a No-Till Farmer Living Legend, is lucky to be alive following an accident with his trackhoe doing tornado cleanup on his Illinois farm.
In today's episode of the podcast, brought to you by The Andersons, No-Till Farmer president Mike Lessiter talks with McCormick from the hospital just a few days after the accident about what happened, his memories of the late Dave Brandt, the deadly dust storm crash in Illinois in May and more.
---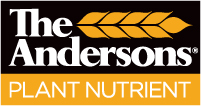 No-Till Farmer podcast series is brought to you by The Andersons.
A thoughtful, well-designed nutrient management program is essential to maximize crop productivity. Providing the right nutrients at the right time throughout the growing season is key to achieving high yields. The Andersons High Yield Programs make it easy to plan season-long nutrient programs for corn, soybeans, wheat and many specialty crops. Visit AndersonsPlantNutient.com/HighYield to get instant recommendations to improve your nutrient efficiency and yields.