Play the latest episode:
 "I'm trying to get the chemicals out of no-till farming. No one wants to use these chemicals. We use them because it's the best way to farm currently."

— Clint Brauer, CEO, Greenfield Robotics 
Greenfield Robotics' vision for weed control is a fleet of 10 robots, weighing 350 pounds each, that use spinning blades to chop weeds growing among broadacre row crops.
In this episode of the
No-Till Farmer
podcast,
brought to you by Yetter Farm Equipment
, contributing editor Dan Crummett talks with Clint Brauer, the CEO of Greenfield Robotics, about Greenfield's weeder robots, how the company plans to expand the robots' capabilities beyond weeding and why Brauer wants to take the chemicals out of no-tilling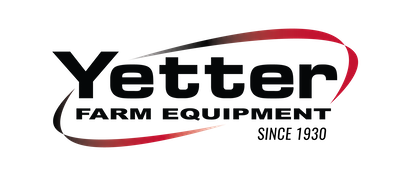 No-Till Farmer's podcast series is brought to you by Yetter Farm Equipment.
Yetter Farm Equipment has been providing farmers with residue management, fertilizer placement, and seedbed preparation solutions since 1930. Today, Yetter equipment is your answer for success in the face of ever-changing production agriculture challenges. Yetter offers a full lineup of planter attachments designed to perform in varying planting conditions, multiple options for precision fertilizer placement, strip-till units, and stalk rollers for your combine. Yetter products maximize your inputs, save you time, and deliver return on your investment. Visit them at yetterco.com.
---
Full Transcript
Michaela Paukner:
Welcome to the No-Till Farmer Podcast, brought to you by Yetter Farm Equipment. I'm Michaela Paukner, Managing Editor at No-Till Farmer.
In today's episode of the podcast, contributing editor, Dan Crummett talks with Clint Brauer, the CEO of Greenfield Robotics, about Greenfield's weeder robots, how the company plans to expand the robot's capabilities beyond weeding, and why Brauer wants to take the chemicals out of no-tilling.
Here's Dan to get us started.
Dan Crummett:
Well, good morning. We're here with Clint Brauer, CEO of Greenfield Incorporated, company that has some interesting things as far as a business model and the technology to back it up. Tell us about robotics as a service that you're working with, with Greenfield and pioneered to some degree. Tell us about that, how that's working and where you're headed with that.
Clint Brauer:
Back when I was in software and entertainment media, we were very early into software as a service. So late '90s, started hiring firms and actually my co-founders of Greenfield actually started one of the first SaaS companies, software as a service, back in the early 2000s and exited to private equity. And I like that model, where instead of buying equipment, you basically rent it. So it changes your balance sheet, and you use operating capital instead of needing to buy capital and service it with interest rates on top of that debt.
Was given some good advice when we're starting Greenfield that those two things would work together well in terms of you're always early on with robotics or any hardware, you're innovating quickly and with software, so it gives us a chance to control what issues we're having and mask it so the farmer doesn't have to worry about it. And so those two things came together very well, and so we decided to do this as robotics as a service, and we charge on an acre basis. So it's just something the farmer can say, "Okay, if I want to hire Greenfield, how does this work?" Well you simply say, "I'm going to reduce my herbicide load and I'm going to take that money and I'm going to take it to Greenfield."
Dan Crummett:
How does that cost per acre compare with the herbicide?
Clint Brauer:
Right now, we're quite a bit lower. I want to be clear, at the stage we're at right now, we work with herbicides. So a no-till farmer's still going to do a burndown or residual, it's what we ask them to do. And then we're post plant. So with our current mode of action, what we're really guarding against is runaway pick weeds and marestail and stuff like that. So you're still going to need to have grass control and then we're racing to canopy. Post-plant is basically what we're doing. So we'll run about two or three times after you plant your soybeans or your milo in between those rows with those robots.
Dan Crummett:
I would assume would be an excellent tool for resistant weeds, as you said, runaways, and it would be a chance to break that cycle.
Clint Brauer:
That's right. That's exactly what I thought it'd be something that no matter how you farm, you run into these problems to some extent. And so we thought, 'Well, this is a good mechanism'. And it's interesting, right? I mean, last year we ran on most of the fields, only one ton. We were in a drought and so we didn't need to be out there very often, but if we go back a couple years when you had plenty of rainfall and you couldn't get the spray rig out there in a timely manner, then we were running two and three times.
Dan Crummett:
Well, tell us a little bit about the technology of the robots themselves, how they're designed, what they do, and just introduce us to the WeedBot.
Clint Brauer:
Yeah, it's about a 350-pound machine. It's got a suspension, it's oil drive. They move about three and a half miles an hour in between the rows of 30 inch rows currently of cotton, corn, soybeans, milo. And when they're doing that, we got them finally too, about halfway through last season, we got them to where they're moving about 99% of the time within an inch variance at that speed. So they're pretty precise, which you got to be when you have spinning blades. So the blades are about a half inch off the ground cutting, and so they're cutting everything inside. Sometimes they're scalping and they're cutting within two inches of the plant, sometimes within an inch, sometimes depending on that inch variance going back and forth. So that's what we're striving to do.
We'll deploy about 10 of them at a time. So someone will show up with a trailer, the edge of the field, and we'll deploy 10. And so what that means is we can do 10 acres an hour, so one robot can do about an acre an hour, so we can do 10 acres an hour on a field and then we'll run currently during daylight. We have tested at night, and I think this year we'll probably run a lot at night. The overall process is pretty straight ahead in terms of what the farm has to do with us and then we take it from there.
Dan Crummett:
How are they guided and what's the power source? How long can they run? What's a duty cycle?
Clint Brauer:
They're on the rows and so you've got a couple challenges we solved. One is identifying where the rows are, and we're always getting better at that. The second challenge is driving straight. I think we're about as good as we're going to get on that. Those are the way they work, and we're using RTK GPS of our own making for that, meaning we have our own correction signal and so on and so forth in terms of driving straight.
And of course we have all sorts of other stuff, just like a John Deere tractor anyone would have that go along with that built internally. And then we have a lot of our own algorithms that we've developed to make these things drive really straight, and that really is the special sauce so far.
And then in terms of recognizing the rows, we've done it fairly manually in the past, but now we're using machine learning. Basically, we fly drones and we figure out where those rows are and use machine learning and go from there.
Dan Crummett:
So the aerial support helps the machine learning. The machine itself is using LiDAR or radar? How does that work?
Clint Brauer:
We actually predetermined it. We predetermined it using the files, so basically robot's following a scheme we set up before it even arrives there. And so that everything's pretty determined in terms of having and what they're doing before we even get there. We started with machine vision and did that the first couple years, real-time guidance, recognizing stuff as we went. And we just wanted to be able to get out here and commercially run at a high speed. And I think we're pretty rare that being able to do this year five probably to 10,000 acres easily with these-
Dan Crummett:
Very good. Very good.
Clint Brauer:
And so we wanted to get in there, be commercially viable and less of a science project.
Dan Crummett:
Greenfield's pioneering another significant business and a business model development partnering with food producers and such. Can you give us an overview of what you're doing with that and how the WeedBot comes into play with that?
Clint Brauer:
My view is I'm trying to get the chemicals out of no-till farming. That's essentially starting with herbicides. And so we have robots in development now that we've proven on my ground that can eliminate the need for burndown and also residual. Now, we proved it this last spring, and so we'll be releasing that out in the public at some point probably this year.
But what we're doing is we're sitting down with food companies and saying, "Look, we have the capability of the current WeedBot that you and I have discussed, and we also have this other capability coming. And when we do that, we have a unique selling proposition for you. And we've done what we set out to do, which was to get rid of herbicides on no-till farming. And so for that, we think that we should be compensated well, the farmer that adopts us should be compensated well, and we'll help you sell at shelf."
Because right now, from my experience, walking in a grocery store is completely and thoroughly confusing. And so we're making Greenfield a consumer brand that you can trust, that you understand how it was farmed. And so complete transparency, "This is the way we did it. This is how it was done. And people can do that."
I think that there's a lot of standards and stuff out there, but they get murky over time, and I think everyone knows that, including the people who created the standards. And so we want to create a standard, a new standard that basically says, "This is what we stand for."
And that all comes back to I am a farmer. I have this background, and I got into this because I'm pretty sure my dad died prematurely from Parkinson's, from herbicides, and I did build some businesses. I did spend 32 weekends in grocery stores talking to people, standing in the aisles. I was that guy, and I realized just how confusing everything is and my view is, and I of course have tons of farmer friends and consumer friends who don't understand farmers, but they all want the same thing.
And it feels like there's this huge disconnect between what the farmers are doing, what the consumers want, and neither one of them want that. And so Greenfield has to build those tools and to bridge that communication gap because no one wants to use these chemicals. We use them because it's the best way to farm currently. That's why we do what we do. And so that's why I'm devising why we have the brand.
And so we have a couple deals inked already with Canidae Pet Food and then where we've built a supply chain for them and also at Snacktivist, which is human food. So we'll be in some of Joni's cake mixes and some of the other products she's working on right now, and we're working on a third deal right now.
Dan Crummett:
Now. Would this be sold under a Greenfield brand or ...
Clint Brauer:
We'll be a sub-brand.
Dan Crummett:
Okay.
Clint Brauer:
So my view is I think that there are people like Joni that are experts in what they're doing and may know how to put together a cake mix. I'm clueless.
Dan Crummett:
Don't eat the brownies.
Clint Brauer:
So we want them to do what they do well, right?
Dan Crummett:
Yes.
Clint Brauer:
But let's help them get the ingredients they want, raised the way they want them, and then help then till that-storage-shelf. If you look around, there's not a consumer brand out there that's dominant. And so in food, it's sort of a fragmented market and it's very unlike most markets right now. That's if we could, we'd like to be that north star out there for consumers.
Michaela Paukner:
I'd like to take a moment to thank our sponsor, Yetter Farm Equipment. Yetter is your answer for success in the face of ever-changing crop production challenges. Yetter offers a full lineup of planter attachments, like roll cleaners, closing wheels and planter mounted fertilizer equipment, and check out Yetter's highly popular Stalk Devastators, cover crop rollers and strip-till equipment. Yetter products help you maximize your input, save you time, and deliver a return on your investment. Visit them @yetterco.com. That's Y-E-T-T-E-R-C-O.com. Now, let's get back to the conversation.
Dan Crummett:
And you would foresee this I take it moving into high dollar crops and such a can of peaches with a Greenfield stamp on it or something like that?
Clint Brauer:
Yeah, I think the key is, we'll see how it all goes, but I think that the key here is we want to be transparent, and that means you have to explain to the consumer what you're doing and how you're doing it. So yes, if we have technology or we can partner with folks that have technology to help us do that and achieve that in a orchard, then yeah, that'd be on the table at some point. Right now, just to be clear, we're very focused on row crops, broadacre.
Dan Crummett:
That's an interesting direction because most robotics, or at least in my experience, have been aimed at and spawned in high dollar crops and vineyards and vegetable production, that sort of thing. Tell us a little bit about any anecdotes you've had working with broadacre farmers and what you've learned and maybe things that you wish you hadn't done and things like that, working in cash row crops.
Clint Brauer:
I think that if I had to do this again, one thing is I think we started with one of the more difficult products we could have started with, and that's fast spinning blades, moving at a high speed in between rows. And we're actually this year putting a cover crop system out there where you can cover crop ahead of time while your milo or sorghum, oh sorry, while your sorghum or soybeans or whatever's finishing. We can go in and put a cover crop down with good soil to seed contact. That's a lot less risky than spinning blades. And so I wish we-
Dan Crummett:
So that would be done with the robots also.
Clint Brauer:
Yup. So the idea is we're normally done cutting weeds in mid-September, so somewhere between late August and early September. A lot of here in South Central Kansas could be putting some cover crops in for folks. So when you harvest, then you've got a good stand for the winter if you're going to graze it or just let it be there for ground cover.
Dan Crummett:
Interesting.
Clint Brauer:
And so we're adding other capabilities. We're actually working on a wicking/microspraying system now so that maybe in some cases, if it's not being raised for human food and the farmer wants us to run less often, we'll charge them a premium, but we'll cut them and we'll wick or spray the weeds, but it will never touch the crop itself and it's just a microdose versus spraying a whole field with a spray rig.
Dan Crummett:
A considerable reduction in active product use.
Clint Brauer:
Yeah, it's a bit of a guess, but probably a 10th, one-tenth, 10% of the active, what normally guys would spray at this point.
Dan Crummett:
Well, where do you see Greenfield going over the next five years? What's in the pipeline? You've mentioned the cover crop seeding and micro sprays, that sort of thing. Your active brain I'm sure has some other ideas.
Clint Brauer:
I think I've come up with most of the ideas or development in some way or form. I tell the guys it's therein their job from here on out. But yeah, I think that look, I mean at the end of the day, what are we trying to do? And that is to eliminate the chemicals, and so that's where we're going. And so it starts with herbicides. That's really our focal point right now. But then I think over time, I think other folks have shown us that you can reduce your fertilizer load with regenerative methods, so how can we make that work better and scale better? Those are really the focal point of the company is how do we let regenerative ags scale without those chemicals? And we're focused on herbicides, but I think fertilizers, regenerative's really good in stalling that down. And so our robots, everything we design should work in a regenerative method.
Dan Crummett:
Well, tell me a little bit about the, you mentioned that you designed these. Where are they built? How big is Greenfield? What kind of, not payroll and dollars, but people, and where does Greenfield operate?
Clint Brauer:
Well, we're down in Cheney, Kansas, and so we're west of Wichita, Kansas, about 30 minutes. We're on, what was my grandma's farm is where we're headquartered right now. We have folks all over the place.
Dan Crummett:
Just where the geography begins to change going into Western Kansas.
Clint Brauer:
That's right. That's right. Absolutely.
Dan Crummett:
I've driven that road.
Clint Brauer:
You know it well.
Dan Crummett:
Yes.
Clint Brauer:
Yeah, and so the team primarily is in Kansas, but we have folks working on this all over the world, software programmers, and you name it, but it's mostly here in Kansas, and we are partnered, our distribution before, our farmer sales is actually through MKC co-op, which is a pretty major grain cooperative here in the Midwest. And so they're partners with us, and so that's great. They actually this year will deploy the robots and manage them and pick them up and drop them off, and we'll provide engineering and mechanical support. And so-
Dan Crummett:
The robots themselves are built where?
Clint Brauer:
Here, Cheney.
Dan Crummett:
Okay.
Clint Brauer:
For the most part. Yep, yep. Wilson, we work with a lot of shops around here, but final assembly is here.
Dan Crummett:
Their battery packs, what is it like? Heavy?
Clint Brauer:
They're heavy.
Dan Crummett:
Lithium?
Clint Brauer:
Yeah, they're about 80 pounds. We swap them every four to eight hours. Yeah, they're heavy. That's one of the things. We just signed an advisor today that built pretty remarkable battery systems for bus companies and electric buses, and so we want to get in and see how cutting edge can we get with these batteries. We're still a pretty small company. We'll run 20 robots. It means we'll run somewhere up to 10,000 acres this year, five to 10,000 acres doing various things. I'm including in some of that testing the cover cropping and some of the other things we're working on. So that's about where we're at. And then I think the following year is when we expand a great deal.
Michaela Paukner:
Thanks to Clint Brauer and Dan Crummett for today's conversation. The full transcript and a video for this episode are available@no-tillfarmer.com/podcasts. Many thanks to get our farm equipment for helping to make this no-till podcast series possible. From all of us here at No-Till Farmer, I'm Michaela Paukner. Thanks for listening.