Bob Recker
Researcher Bob Recker acknowledges that wide-row corn isn't going to be a commercial success anytime soon. But there's plenty of potential in the unique cropping system as a pathway to increasing strip-tilled soil health.
A former ag engineer and current owner of  Cedar Valley Innovation in Waterloo, Iowa, Recker began experimenting with 60-inch corn in 2017, plotting a course for plants to better harvest sunlight, and allow for more versatile seeding strategies with cover crops.
"This system can liberate half the ground for growing cover crops, a companion crop or maybe a grazing crop," Recker says. "While we've not yet seen a yield increase with 60-inch rows, I am exploring higher and lower populations for a combination that will make it a yield advantage for a traditional grower, which should greatly encourage him to adopt cover crops in his practice."
During a classroom session at the 2019 National Strip-Tillage Conference, Aug. 1-2 in Peoria, Ill., Recker will share how turning off every other row on your planter and doubling per row populations can create an accommodating environment for corn and cover crops, along with a candid look at some of the practical challenges — including weed control — that a 60-inch system can produce.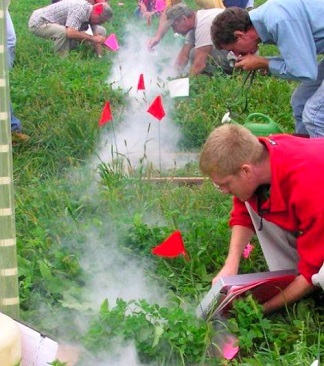 During a post-conference soil health workshop, "Seeing is Believing: A Visual Validation of Soil Health," conference attendees will join former USDA soil scientist and founder of Wetland and Soil Consulting Services, Frank Gibbs, in at a nearby farm for a unique and eye-opening demonstration of soil health. Gibbs will conduct his famous "smoking tile" experiment which provides a visual analysis of soil structure, quality and earthworm activity. This workshop costs an additional $99 to attend. Attendees may sign up online or by calling (866) 839-8455 or (262) 432-0388.
The 6th annual National Strip-Tillage Conference will be held at the Embassy Suites by Hilton East Peoria Riverfront Hotel & Conference Center and feature 2 days of strip-till education through an array of thought-provoking general sessions, strategy-packed strip-till classrooms and highly collaborative strip-till roundtable discussions.
For more information and to register for the conference, visit www.StripTillFarmer.com/NSTC.
Title sponsors making the learning and networking opportunities possible for strip-tillers include AgroLiquid, Copperhead Ag, Dawn Equipment Co., Environmental Tillage Systems, Ingersoll, Kuhn Krause, Montag Mfg., Orthman Mfg., Schlagel Mfg., Topcon Agriculture, Vulcan Equipment and Yetter Mfg. Co. All 12 companies will exhibit during the 2-day educational event.