Listen to the audio version of this podcast.
 "No-till has to be a common practice within the region that you are doing your appraisal in. As soon as that becomes a common practice, then appraisers can incorporate that into the land value."   

   — Ryan Schroeter, Real Estate Agent, National Land Realty  
 No-tillers are well aware of the value of healthier soil that comes with this tried-and-true practice, but better soil health doesn't always translate into an increased dollar value of the farmland itself.
  In today's episode of the podcast, brought to you by The Andersons, Ryan Schroeter with National Land Realty talks about 2023 farmland value trends and what needs to happen for no-till and other conservation practices to influence land valuation.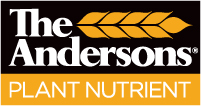 No-Till Farmer podcast series is brought to you by The Andersons.
A thoughtful, well-designed nutrient management program is essential to maximize crop productivity. Providing the right nutrients at the right time throughout the growing season is key to achieving high yields. The Andersons High Yield Programs make it easy to plan season-long nutrient programs for corn, soybeans, wheat and many specialty crops. Visit AndersonsPlantNutient.com/HighYield to get instant recommendations to improve your nutrient efficiency and yields.