Listen to the audio version of this podcast.
"The theory is you take these ultra high pressure water jets, which can cut through metal, and they'll cut through any residue that you would find on the field. Farmers will stay in no-till farming or cover crops for far longer, and we're not going to negate the benefits of no-till by tilling."

— Michael Cully, CEO, Susterre
Susterre Technologies is developing a system of ultra high-pressure water jets to slice through residue on no-till fields. The benefits of using water to slice through residue include better yield, more efficient use of inputs and an expanded planting season, according to Michael Cully, the CEO of Susterre.
In this episode of the No-Till Farmer podcast, brought to you by Yetter Farm Equipment, contributing editor Dan Crummett talks with Cully about Susterre's system and what it means for the future of no-till.
If you're interested in learning more about Susterre and AquaTill, another company using water jets to cut through residue, join us at the National No-Tillage Conference Jan. 10-13, 2023, in St. Louis. The companies will be there talking to no-tillers about their technology during our Tuesday Tech Talks and an Ahead of the Curve panel discussion on Wednesday. Register online at notillconference.com.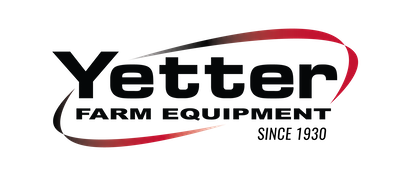 No-Till Farmer's podcast series is brought to you by Yetter Farm Equipment.
Yetter Farm Equipment has been providing farmers with residue management, fertilizer placement, and seedbed preparation solutions since 1930. Today, Yetter equipment is your answer for success in the face of ever-changing production agriculture challenges. Yetter offers a full lineup of planter attachments designed to perform in varying planting conditions, multiple options for precision fertilizer placement, strip-till units, and stalk rollers for your combine. Yetter products maximize your inputs, save you time, and deliver return on your investment. Visit them at yetterco.com.